There's nothing quite like a good chat
Good company and conversation is not only enjoyable, it's also important for our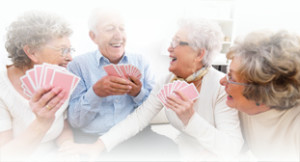 well being. By volunteering with St. Ursula's you can find enjoyment and fulfilment in helping to make a real difference to the lives of older people. You can be a visitor at any age as many Residents enjoy seeing a friendly face and having someone to talk to. Although your position won't be paid, that doesn't mean you can't list your experience on your c.v. You need to love being around older people as the purpose of volunteering in St. Ursula's is to engage our Residents and you'll do this best if you're enjoying yourself.
We have a selection of activities such as birthday parties, live music, film nights and as a volunteer you are welcome to join in the fun and make your own. Do you play bridge? Playing cards is a much more mental activity than a physical one and we are always looking for volunteers who are good card players. By listening and sharing stories, you create a bond that grows in strength and deepens over time. Volunteering can give you a wealth of wisdom, humour, guidance and inspiration. There's no limit to the number of volunteers who can make St. Ursula's more fun and enjoyable for our Residents. With more volunteers we can plan more special events and outings.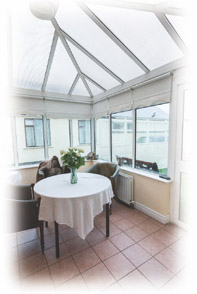 Volunteering is a great way to meet people, this can be vital for older volunteers and can help volunteers to take their mind off their own problems. Most importantly volunteers offer a welcoming smile and a listening ear.
If you are interested in becoming a social volunteer in St. Ursula's, please contact us here. We will give you a general orientation and introduce you to our Residents and tell you what they like. You can volunteer when it suits you as we have flexible visiting hours.
Social interaction over a cup of tea can really add to your day.